About Us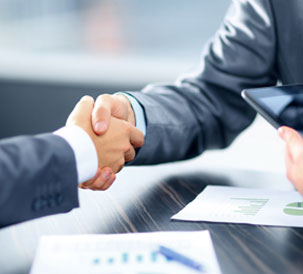 DEPENDABLES FASTENERS are engineered to precision, accuracy and perfection. Their performance is testimony of their durability and adherence to the international standards. By virtue of our established manufacturing organization, technical skills and through professionalism in all fields. Our patrons have recognized us out rightly.
Dependable Fasteners is established by MR. ROHIT SAREEN with the 8 year's experience, to serve the fasteners industries with its quality products especially, All kinds of Industrial Fasteners & High Tensile Fasteners.
The Company is serving the highly reputed exporters and supplier's .The company is not only having its products in the local market but also exporting to various developing and advanced countries. The Company is benefited much because of the highly professional and customer oriented approach of Mr. Rohit Sareen. The Company is achieving new heights under the dynamic leadership of all team of Dependable Fasteners, This is only because their understanding and in-depth experience in the Fasteners industry and others that today Dependable Fasteners stands for Quality Perfection Precision and durability, It's brand name IPF have become synonymous to perfection not only in the local Indian market but as well as in the abroad.
Our Mission
Dependables Fasteners is committed to providing its customers products with a very competitive relation between price/quality, guaranteeing high levels of customer service, by means of a group of trained and motivated employees who assure the satisfaction of our clients. To make you count on us.